Technology Survey for Older Adults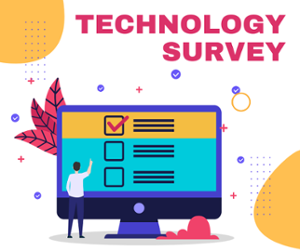 Older adults: we need your feedback! We invite you to take a brief survey in order to help Washoe County Library deliver the most relevant services.
Event box
The Diamond Eye: Author Talk with Kate Quinn
Join us for a captivating conversation with historical fiction writer Kate Quinn as she discusses her newest release, The Diamond Eye, and her other works. This is a virtual event and registration is required.
Quinn is the author of several New York Times bestsellers, including The Alice Network, The Huntress, and The Rose Code. Quinn's latest book, The Diamond Eye, offers an unforgettable World War II tale of a quiet bookworm who becomes history's deadliest female sniper.
In 1937 in the snowbound city of Kiev (now known as Kyiv), wry and bookish history student Mila Pavlichenko organizes her life around her library job and her young son - but Hitler's invasion of Ukraine and Russia sends her on a different path. Given a rifle and sent to join the fight, Mila must forge herself from studious young woman to deadly sniper - a lethal hunter of Nazis known as Lady Death. When news of her three hundredth kill makes her a national heroine, Mila finds herself torn from the bloody battlefields of the eastern front and sent to America on a goodwill tour.
Still reeling from war wounds and devastated by loss, Mila finds herself isolated and lonely in the glittering world of Washington, DC - until an unexpected friendship with First Lady Eleanor Roosevelt and an even more unexpected connection with a silent fellow sniper offer the possibility of happiness. But when an old enemy from Mila's past joins forces with a deadly new foe lurking in the shadows, Lady Death finds herself battling her own demons, and enemy bullets, in the deadliest duel of her life.

Based on a true story, The Diamond Eye is a haunting novel of heroism born of desperation, of a woman and mother who became a soldier and who found her place in the world that changed the course of history forever.
Date:

Tuesday, October 25, 2022

Time:

4:00pm - 5:00pm

Branch:

Digital Library

Categories:
No Geolocation available for event.