Technology Survey for Older Adults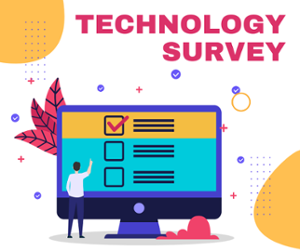 Older adults: we need your feedback! We invite you to take a brief survey in order to help Washoe County Library deliver the most relevant services.
Event box
Nevada Historical Society presents High Noon with Neal Cobb Fall Series: Vintage Fake News
Vintage Fake News: Twain, DeQuille, hoaxes and tall tales in Comstock newspapers
Live on Facebook and Zoom
Nevada Historical Society presents High Noon with Neal Cobb, a wonderful history series that delves into fascinating Nevada topics with local experts. Neal Cobb is a passionate historian and honorary curator for the Nevada Historical Society. He loves all things Nevada. Join Neal Cobb and our monthly speakers as we explore interesting topics and join in the audience conversations.
In the early days of Virginia City, newspaper columns offered both real news and tall tales. It was often hard to tell the difference. Sometimes readers could see through the hoaxes, but in many cases fictional reports were not only believed but picked up by other publications throughout the nation and the world. Mark Twain and Dan De Quille – along with other journalists in the West -- were the authors of a lot of that fake news. De Quille's tales included accounts of a man fossilized in silver ore, rocks that moved under their own power and a suit of "solar armor" used for crossing Death Valley.
Some imaginative stories were funny, but others, such as Twain's famous Empire City Massacre hoax, frightened readers from Carson City to New York. Journalist and author Frank X. Mullen revisits some of those flights of fancy and how they amused – or horrified – Victorian audiences.
November Speaker: Frank X. Mullen Jr.
Frank X. Mullen is a Reno-based journalist, author, adjunct professor and historian. He has been a newspaperman for 40 years, including 25 years as an investigative reporter at the Reno Gazette-Journal, and is currently editor of the Reno News & Review. Frank is the author of "The Donner Party Chronicles" and a contributor to other books about Nevada history. He has appeared in documentaries on the History Channel, PBS and other networks. In 2021, the Nevada Press Association inducted Frank into the Nevada Newspaper Hall of Fame and he was named Robert Laxalt Distinguished Writer for 2021 by the Reynolds School of Journalism and the Nevada Humanities Committee.
All of our virtual events are shared on Facebook, and are archived on the Library website, and YouTube.
Date:

Thursday, November 17, 2022

Time:

12:00pm - 1:00pm

Categories:
No Geolocation available for event.