SV Closure
The Sierra View Library will be closed for renovations beginning Monday, October 10. The library is expected to reopen in February 2023.
Technology Survey for Older Adults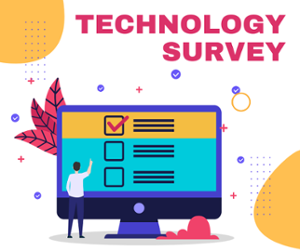 Older adults: we need your feedback! We invite you to take a brief survey in order to help Washoe County Library deliver the most relevant services.
Event box
Nevada Reads in Your Library: On the Trail of the Jackalope with author Michael P. Branch
Join local author Michael P. Branch for a reading, Q & A, and book signing of his newest work, On the Trail of the Jackalope. Registration is strongly recommended. Priority will be given to registered attendees and space is limited. This event is presented through the generosity of Nevada Humanities.
On the Trail of the Jackalope is the never-before-told story of the horned rabbit—the myths, the hoaxes, the very real scientific breakthroughs it inspired—and how it became a cultural touchstone in the American West and around the globe.

A humorist and desert writer, Michael Branch is Foundation Professor at the University of Nevada, Reno. He is the author of more than 300 essays and reviews, and 10 books, including Raising Wild, Rants from the Hill, and How to Cuss in Western. His creative nonfiction includes pieces recognized as Notable Essays in The Best American Essays, The Best Creative Nonfiction, The Best American Science and Nature Writing, and The Best American Non-required Reading. Mike lives with his wife, Erin, and daughters, Hannah and Caroline, in the ecotone where the Great Basin Desert and the Sierra Nevada Mountains meet. Mike's new book, On the Trail of the Jackalope, has been called "an entertaining and enlightening road trip to the heart of an American legend."
Date:

Monday, October 10, 2022

Time:

3:00pm - 4:00pm

Location:

Courtside Room , Diamond Room

Branch:

South Valleys Library

Categories: