SV Closure
The Sierra View Library will be closed for renovations beginning Monday, October 10. The library is expected to reopen in February 2023.
Technology Survey for Older Adults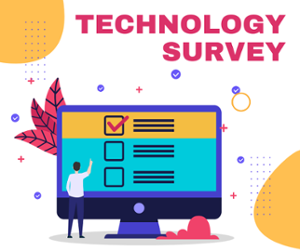 Older adults: we need your feedback! We invite you to take a brief survey in order to help Washoe County Library deliver the most relevant services.
Event box
Northern Nevada Literacy Council: English Language Acquisition Classes/Clases de adquisición del idioma inglés
Enroll in English courses with Northern Nevada Literacy Council! NNLC is pleased to provide an on-site instructor to teach English language acquisition at the Sierra View Library. NNLC's curriculum is based on the Cambridge Ventures textbooks and student workbooks, a six-level, standards-based, integrated skills series for adult education. The curriculum is aligned to the Workforce Innovation and Opportunity Act, the National Reporting System for Adult Education, and English language proficiency and College and Career Readiness standards.
ELA will be offered during the morning, from 9:00 am-11:30 am, and in the late afternoons, from 3:30 pm-6:00 pm, on Mondays, Tuesdays, Thursdays, and Fridays. Classes begin on October 25th, 2021. Call NNLC at (775) 356-1007 to register.
¡Inscríbase en cursos de inglés con Northern Nevada Literacy Council! NNLC proporcionará un instructor para enseñar la adquisición del idioma inglés en la biblioteca Sierra View. El plan de estudios de NNLC se basa en los libros de texto y los libros de ejercicios de Cambridge Ventures, una serie de habilidades integradas de seis niveles basada en estándares para la educación de adultos. El plan de estudios está alineado con la Ley de Oportunidades e Innovación de la Fuerza Laboral, el Sistema Nacional de Informes para la Educación de Adultos, y en los estándares para el dominio del idioma inglés y los estándares de preparación universitaria y profesional.
ELA se ofrecerá durante la mañana, de 9:00 a.m. a 11:30 a.m., y por la tarde, de 3:30 p.m. a 6:00 p.m., los lunes, martes, jueves y viernes. Las clases comienzan el 25 de octubre de 2021. Llame NNLC al (775) 356-1007 para registrarse.
Date:

Thursday, October 6, 2022

Time:

3:30pm - 6:00pm

Location:

Meeting Room

Branch:

Sierra View Library

Categories: