Technology Survey for Older Adults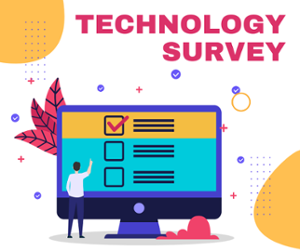 Older adults: we need your feedback! We invite you to take a brief survey in order to help Washoe County Library deliver the most relevant services.
Event box
Nevada Historical Society presents High Noon with Neal Cobb: Frank Mullen Jr. - My Lives As A Chautauqua Performer
High Noon with Neal Cobb is a wonderful history series that delves into fascinating Nevada topics with local experts. Neal Cobb is a passionate historian and honorary curator for the Nevada Historical Society. He loves all things Nevada. Join Neal Cobb and our monthly speaker as we explore interesting topics and join in the audience conversations.
Chautauqua is a living history presentation in which a scholar adopts the persona of a historical figure. The performer delivers a monologue as the person from the past, answers audience questions in character, and then does a short Q&A session out of character. The program will cover: the research process for characters; writing monologues; assembling period costumes; rehearsal techniques; and preparing for the Q&As. various costumes, research materials, and short videos of performances will be shown. Stories will be told.

Presenter's Bio: Frank X. Mullen is a Reno-based investigative journalist, author, historian, adjunct professor, and Chautauqua scholar. He was an editor and reporter at the Reno Gazette-Journal for 25 years and currently is editor of the Reno News & Review online. He taught part-time at the Reynolds's School of Journalism at UNR for 15 years and now teaches continuing education classes at Truckee Meadows Community College. He is the author of "The Donner Party Chronicles," a history of the Donner Party tragedy, and has appeared in programs on the History Channel, National Geographic, the BBC, PBS, and other TV networks. He has twice been named Nevada's Outstanding Journalist by the Nevada Press Association and has won many state and national reporting and writing awards. His Chautauqua characters since 1998 include Henry VIII, Babe Ruth, Benedict Arnold, Edward R. Murrow, and Albert Einstein. He performs at Chautauqua festivals and in community theaters in several states.
All of our virtual events are shared on Facebook, and are archived on the Library website and YouTube.
This event is part of a series. Registration is for this event only. Click here to see the other events in this series.
Date:

Thursday, November 19, 2020

Time:

12:00pm - 1:00pm

Branch:

Digital Library

Categories:
No Geolocation available for event.